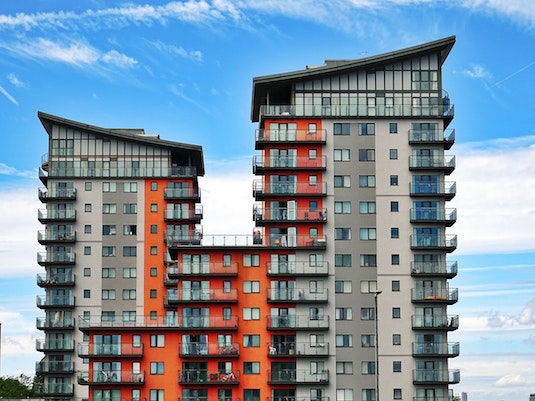 Last Updated on 29 October 2018
Living in an apartment presents some unique security concerns. The additional presence of other tenants surrounding your apartment and the increase in foot traffic in and around your home may offer fewer opportunities for crime to occur. As such, finding the right method for how to secure an apartment can present a unique challenge.
Apartment security is vital to ensure that you, your family, and your possessions remain as safe as possible. To help you create the right plan for making sure your apartment is secure, our security experts have compiled a handful of apartment security tips to consider before moving in and after.
Part 1: Security Tips When Looking for an Apartment
Choosing an apartment can be a challenge for a few different reasons. When selecting the right apartment for your needs, it's important to keep security at the forefront of your thinking. Below are some simple security tips to keep mind as you look for the right apartment.
#1. Research the Area
When looking for a potential apartment, it's important to be diligent researching the surrounding area and local crime data. Your research will inform you if the area has any security concerns, past or present and if it's the right fit for you. Research the type of businesses located nearby and look and what other kinds of buildings are in the immediate vicinity. There are many online resources you can utilize to research local crime history in the area, such as CrimeReports.com and SpotCrime.com (U.S. only). You should also drive around the neighborhood at different times of the day. It can also be useful to talk to neighbors already living in the apartment complex to see what their impressions of the safety, security, and neighborhood have been during the time they have lived there.
#2. Be Mindful of Access Points
When considering an apartment's security, it's always important to analyze the potential access points, especially for first-floor apartments. While living on the first floor has the benefit of easy access for moving and carrying items to and from the apartment, it also increases potential access points that an intruder could exploit. To evaluate first-floor apartment safety, check that all street-level windows and doors have locks and are functioning correctly. Evaluate the street that your apartment opens onto – is it a busy main road or a quiet side street.
In addition to the apartment specific access points, also be sure to consider the building's entry and exit points. Does the apartment complex have a gate or require a code to enter? Features like these help to control access to the apartments thus increasing your security, however; they are not foolproof.
Part 2: Apartment Security Tips Post Move In
Once you have found an apartment that meets your needs, there are some additional steps you can take to improve your apartment security further. Use the following security tips once you have moved into your apartment.
#1. Invest in Renters Insurance
While most apartment complexes require a certain amount of renter's insurance, it is important to invest in a policy that will cover the value of your possessions in the event they are stolen. Renters insurance policies for an apartment are usually inexpensive and ensure that your belongings are fully covered in the event of a break-in.
#2. Install A DIY Home Security System
Gone are the days when it was difficult to find home security systems for renters due to the necessary cables and an extensive installation process. Thanks to developments in wireless and wire-free security, it is possible to easily install a home security system for your apartment. Before installing any security system, evaluate the access points. Most likely you will only need one or two security cameras for your front and back doors.
Wire-free security cameras are the easiest and fastest security cameras to install. Merely charge, activate, and connect the camera to your Wi-Fi network, and your camera is set up. Wire-free security cameras keep you updated by sending push notifications to a smartphone app. Keep in mind, wire-free security cameras rely on your wireless connection. Wireless, IP security cameras are another great option for apartments; however they require connecting the cameras to power, so need to be placed by outlets or need an extension cord. Not quite sure what you need? Learn more about the pros and cons of wire-free or wireless security cameras.
In addition to security cameras, you can add door and window sensors. If you have a sliding door, invest in an inside bar lock or pole on the track. Although it goes without saying, make sure to lock your doors and windows when you're not home.
#3. Get To Know Your Neighbors
Getting to know your neighbors is beneficial for many reasons. Most importantly it means you have someone to keep an eye on your apartment while you're traveling, especially collecting any packages left outside your door. Your neighbors can also help keep you alerted to any suspicious activity.
Regardless if you're moving into your own place for the first time or moving the family, taking a few extra precautionary steps to secure your apartment is a must do. Our apartment security tips are simple and designed to help make your life easier and worry-free.