Houses of worship should provide the safest of sanctuaries for all religious congregations. Unfortunately, the potential exists for theft and damage from vandals, and in rare cases aggravated incidents have occurred. We are at a point in time where it makes sense to have a security plan in place to deter unwanted activity and provide extra peace of mind for all in attendance. Security cameras for churches are an essential piece of this plan.
There are a multitude of options, from security systems that simply monitor, all the way through to advanced setups that can count your parishioners as they enter or leave, detect people in designated areas, be programmed to activate sensor lights and/or sirens at certain times…the list of features goes on and on.
When you decide to install a church security camera system, you have options to connect devices over Wi-Fi to receive notifications of activity both wanted and unwanted, putting the control in the palm of your hand. You can activate lights and sirens manually via a smart phone app, even use 2-way audio to listen, record sound, even talk back to greet guests or warn intruders.
The physical presence of the cameras themselves can act as a serious deterrent. Criminals will hesitate to commit crime if they know the property is monitored.
Our cameras come in both bullet and dome styles. Bullet cameras have more presence to deter, while domes are renowned for being more discreet. They will not disturb the unique appearance of your church, as it's important to maintain the grandeur and elegance, especially around the entrance.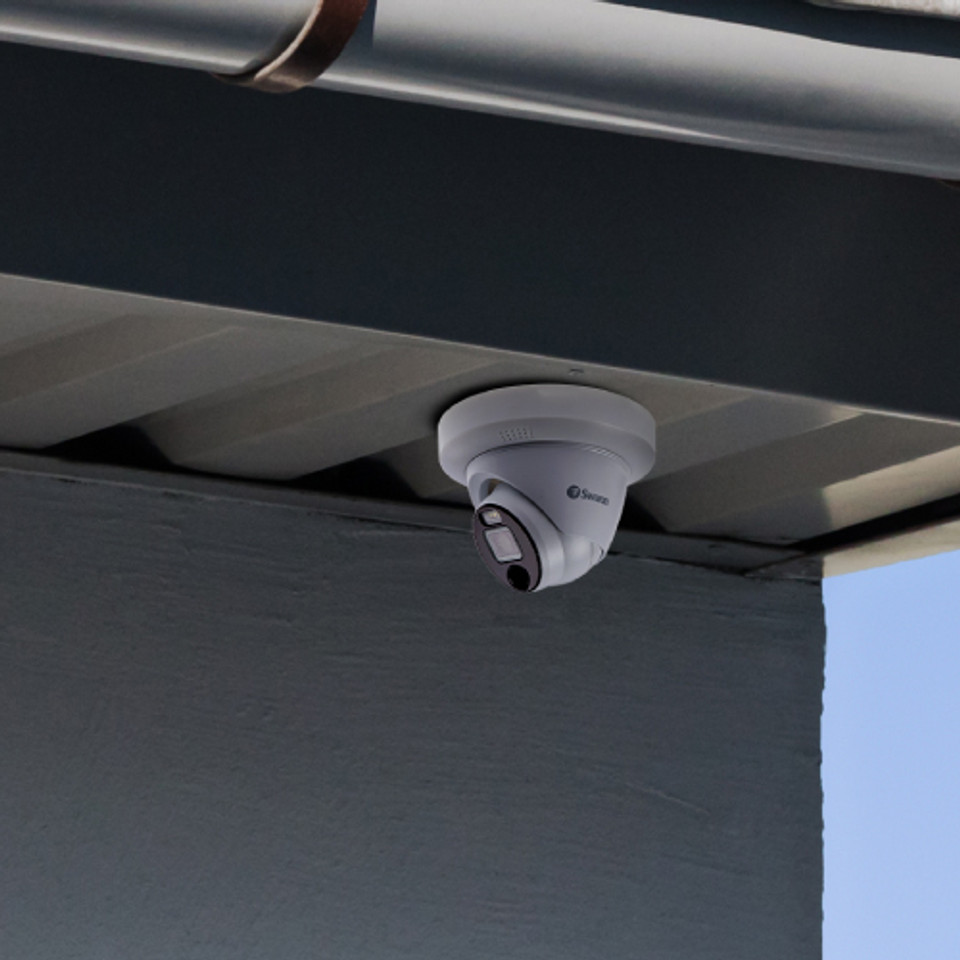 The security cameras can be mounted almost anywhere, and with a multi-camera system you can cover all the angles both indoors and outdoors, including parking spaces and street views.*
When choosing the right system for you, look for cameras with high definition resolution and powerful zoom to ensure you capture essential evidence, should it ever be required. High capacity local storage plus cloud backup is also a good idea, as it means you can save months of footage that may prove useful at a later time.
With the right security set up, your church can be monitored from anywhere you have an internet connection. Peace of mind is being able to view the security cameras live on your smart device while you're away so you always know what's happening.
You can even combine both wired and wireless cameras to create a unique security ecosystem for your church that you can manage simply on one app.
*Check local laws to ensure compliance of camera placements and signage.
Featured image from Pexels.