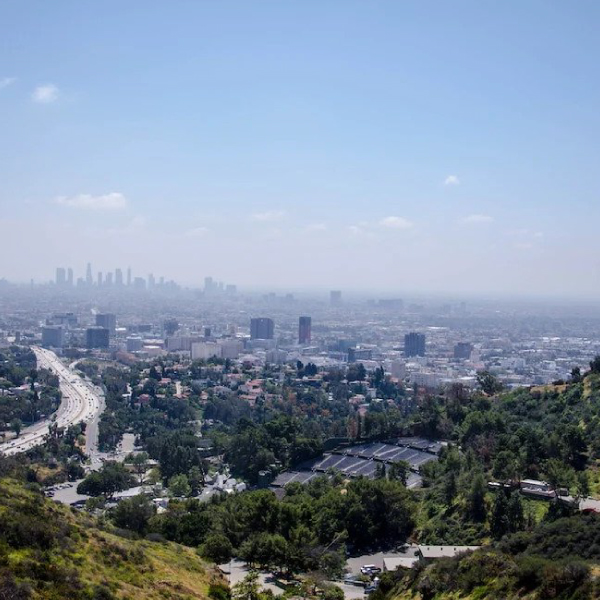 Last Updated on 11 January 2023
The safety of our surrounding community and city usually dictates where we choose to live, as it's a measurement of safety for our families, ourselves, and our peers. Keeping your loved ones and yourself safe should be a top priority.
The below list of the safest cities in the US is compiled using data from the FBI's 2018 Offenses Reported to Law Enforcement (by State and City 100,00 and over in population)1:
Cary, NC
Irvine, CA
Naperville, IL
Port St. Lucie, FL
Allen, TX
Gilbert, AZ
Murrieta, CA
Thousand Oaks, CA
Frisco, TX
League City, TX
This list is ranked by violent crimes and property crimes (both per 100k), averaging them per capita to create the most accurate depiction of America's top 10 safest cities. By looking at this list, you might find yourself questioning exactly what factors contribute to the safety of these cities. As you could imagine, many of them share the same qualities.
Standout Qualities of the Top Safest Cities
The key to protecting your community and the ones you love is taking steps against preventable dangers and security threats. Through effective law enforcement, cities can create a space where their residents feel comfortable in every facet of their daily lives. Additionally, other qualities of safe cities include:
A Strong Community: in Irvine, CA, the 2nd safest city of 2018 and the 1st of 2017, the Irvine Police Department holds a "Community Police Academy" weekly for its citizens. There, individuals can come to familiarize themselves with law enforcement officials and ask questions. Additionally, they work to connect with city youth groups and hold events for the general public. Their mantra "in partnership with the community," which is written on the side of their cop cars, and is further supported by the 3000 volunteers they work with annually.

The "strong community" phenomenon is witnessed across multiple safe cities. The more engaged a community, the better the communication, which means more prevention of crime and danger prevention.

High Median Income: the top safest cities in the US usually have a median income above the national average. For instance, in Cary, NC, the #1 safest city in the US, the median household income is above $94,000. That's $30,000 more than the national median household income of $59,039.

Strong City Leaders: another common thread shared between the safest cities is the character of their leaders. These city leaders will help provide law enforcement with resources, relationships, and tools to guarantee success. By working together, they enhance the effectiveness of their police force and encourage the community to stay united, work together, and take action when necessary.
Education: a study conducted on the link between crime and education states: "education policies can reduce property crime as well as violent crime".2 For example, in the #2 most secure city, Irvine 67% of its residents are college graduates.3 The infrastructure and policies surrounding education greatly affect crime rates, which is why the safest cities are typically well-educated.
Many factors can contribute to a city's safety and most of them have to do with community engagement, strong leadership, and an interactive police force. 
Safety Tips for Your Neighborhood
While it is impossible to control natural disasters and economic downturns, there are steps that every individual can take to increase the safety of their neighborhood and the surrounding community. Below are but a few ways to ensure neighborhood safety:
Invest in Home Security
Consider investing in a security camera system, especially one in which the cameras have built-in heat sensors and night vision. If you're more concerned about potentially dangerous solicitors or porch thieves, an individualized way to protect your home from crime is a smart video doorbell kit. Regardless of what you choose, a home security system will reassure your neighbors that you're taking measures to ensure the safety of yourself and the community while encouraging them to do the same.
Engage in Your Community
As explained above, engaging and communicating with your community is one of the strongest ways to ensure the safety of your neighborhood. Speak with your neighbors about any sort of suspicions you have and encourage action that supports the community as a whole. This can be anything from having a neighbor that's willing to check on your home when you're on vacation, to establishing emergency contacts for the entire block.
Report Suspicious Behavior
Calling your neighbor about something suspicious is encouraged and important, but if it never reaches the police department then no action can be taken. Be sure to reach out to your police department and ask them about their protocol for reporting instances that are not emergencies.
If you didn't see your city on the top list of safe places to live, don't panic. You can make small but impactful changes to make your home and neighborhood safer. Install a home security system, get to know your neighbors and maybe even start a neighborhood watch, and don't forget to alert the police of any suspicious behavior. The more these practices are adopted by everyone, the safer every city in the US will become.
Sources:
1 FBI Offenses Reported to Law Enforcement by State by City 100,00 and over in population. January to June 2017-2018.
2 The Impact of Education on Crime: International Evidence.
3 Irvine, California Education Data
Why Irvine, California Consistently Ranks As The Safest City in America
These Are The Ten Safest Cities In America